MLBA Shares the ♥ Around the World
For the past three years during the season of love, our nearly 100 global Chapters led by Alorica employees have participated in our "Share the ♥" contest. Chapters were tasked to demonstrate and post on Facebook how they shared the love in their community. To make the contest a little more interesting and in celebration of Alorica's 20th anniversary, Chapters were also encouraged to incorporate this milestone into the photos they shared.
And the winner is… Panama West!
The Panama West Chapter partnered with Fundación Creo en Ti (I Believe in You), an organization that fosters 65 young boys during the school year. And it just so happens that the non-profit is also celebrating its 20th anniversary this year. School supplies and personal items were donated during the visit.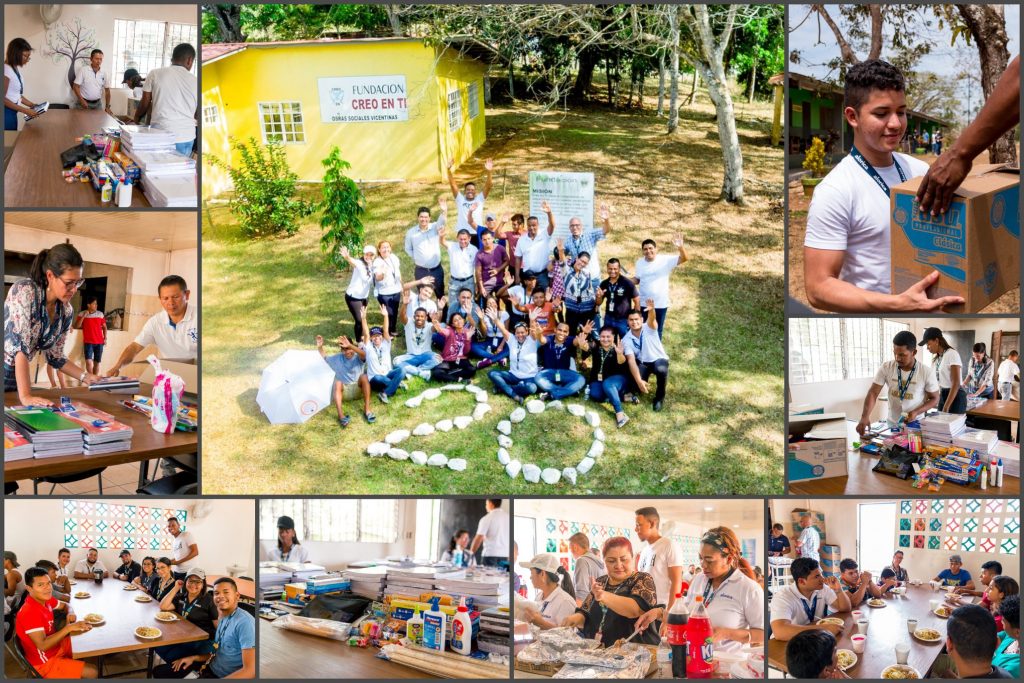 But let's face it, we're all winners here. Here is a recap of how a few of our other Chapters shared the ♥:
Taking second place in the contest, the employees of Tucson West shared the ♥ twice in their community. First, they collected socks and a variety of hygiene products, distributing them to the homeless. They also donated clothes, bedding, feminine goods and Valentine cards to the Wayward Winds shelter for women and children in need.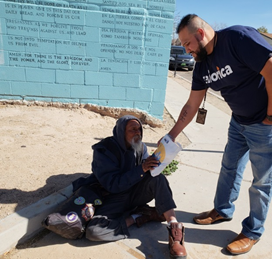 Third place went to the MLBA Cybergate Chapter, who continued its partnership with My Dream in a Shoebox, an initiative to empower underprivileged children to fight poverty through education. The boxes were filled with classroom essentials including notebooks, paper, pencils, crayons, rulers, glue, pens, and they even arranged the boxes to pay homage to Alorica's 20th anniversary!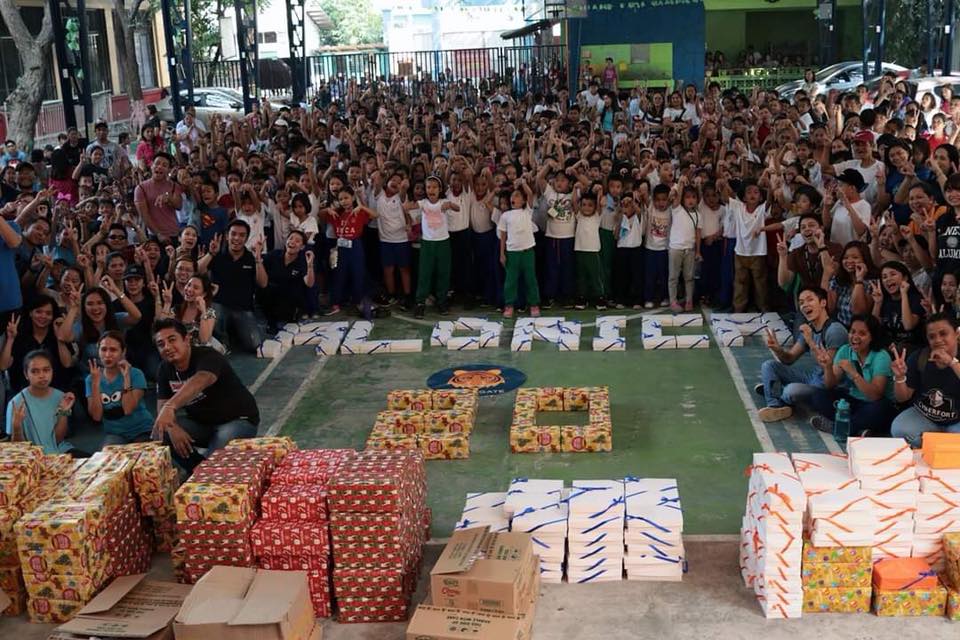 Employees visited the Carolina Rivers Nursing and Rehabilitation Center where they read books to ts residents.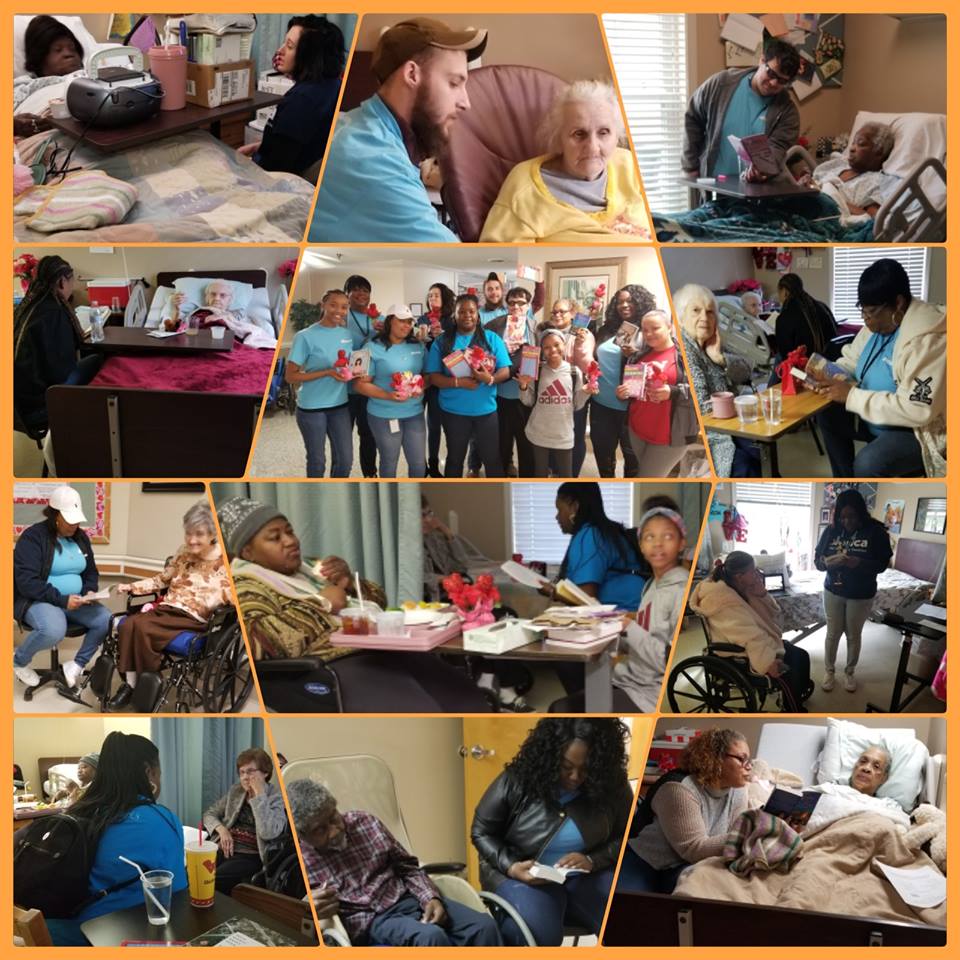 Team Lafayette dropped off Valentine treat bags and 44 BluebeePal Bears, which are interactive learning toys, to the pediatric ward of IU Health Arnett, St. Elizabeth's Pediatric Ward and St. Mary Healthcare Center.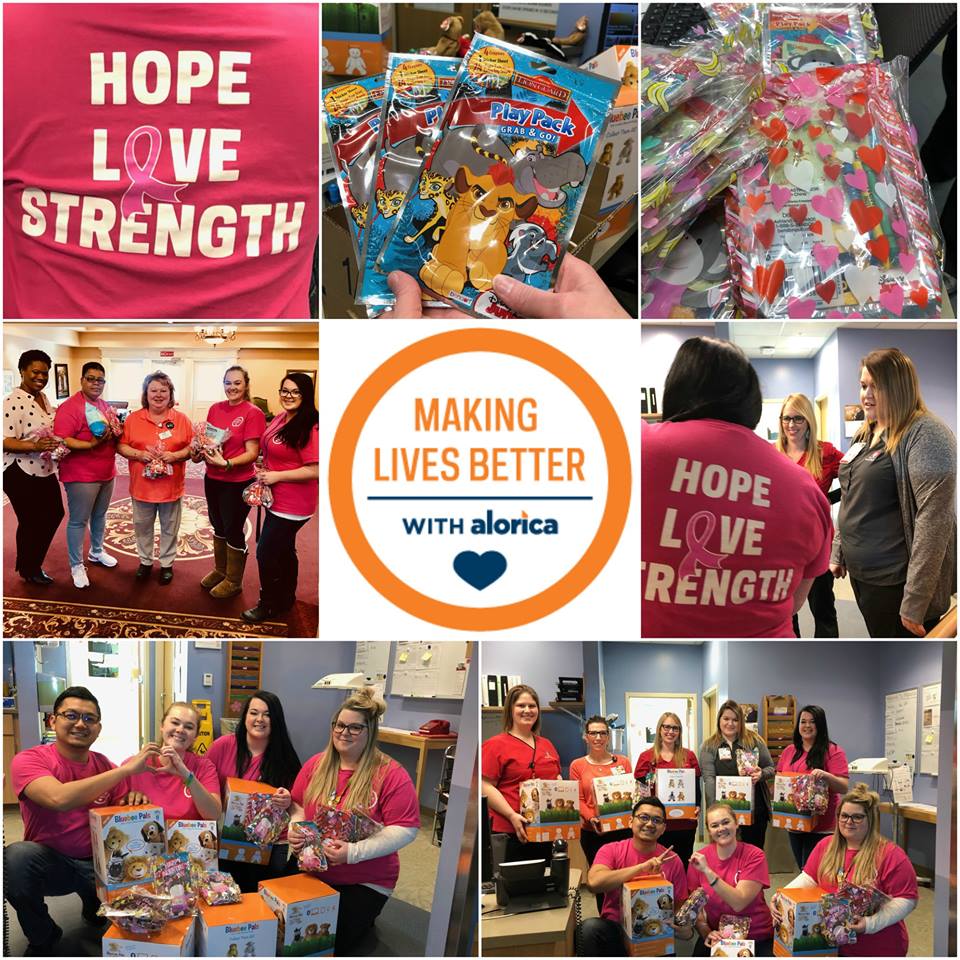 To honor a recently-passed employee who was an avid reader and regular volunteer at the Burgettstown Library, the Pittsburgh MLBA Chapter raised and donated enough funds to memorialize her with a plaque and to purchase a large amount of new books for the children's workshops.