Looking Back at the Season of Giving
The holidays are a great time to come together to give to those in need. For the past three years, MLBA and its Alorica employee-led Chapters around the world participated in our Angel Program, where for every gift collected for a cause or other non-profit, MLBA donates funds to each participating Chapter to spend on gifts for Alorica employees and their families. For the 2018 holiday season, 34,727 gifts were collected, a 44 percent increase from the prior year.
Here's a snapshot of how the MLBA Chapters made lives better through the Angel Program:
Philippines – Since 2009, IBPAP (Information Technology and Business Process Association of the Philippines) and TeamAsia have spearheaded My Dream in a Shoebox, an initiative to empower underprivileged children to fight poverty through education. Participating in the program the last three years, the MLBA Philippines Chapters – a Platinum Sponsor of the organization – donated 26,940 shoeboxes filled with notebooks, paper, pencils, crayons, rulers, glue, pens, etc. – essentials for students to be successful in the classroom. The number of boxes filled surpassed the Chapter's initial goal of 21,000 and represents a 58 percent increase from what they donated last year.
Palenque, Mexico – Gifts, snacks, treats and fun were delivered to 12 Piedritas, an institution that helps young children without parents or who are homeless.
Hacienda, Mexico – Partnered with orphanage Sueños y Esperanzas, collecting more than 100 toys for the children.
Joplin, Mo. – The site's 750 employees donated toys and clothing for Christmas for Kids a 30-year program established by the city's fire department. Local CBS & FOX affiliates covered the contact center's philanthropic efforts: http://bit.ly/2sDwR2l
Tampa Bay, Fla. – Contributed more than $600 worth of gifts to The Spring of Tampa Bay, an organization that prevents domestic violence, protects victims and promotes change in the lives of families and communities.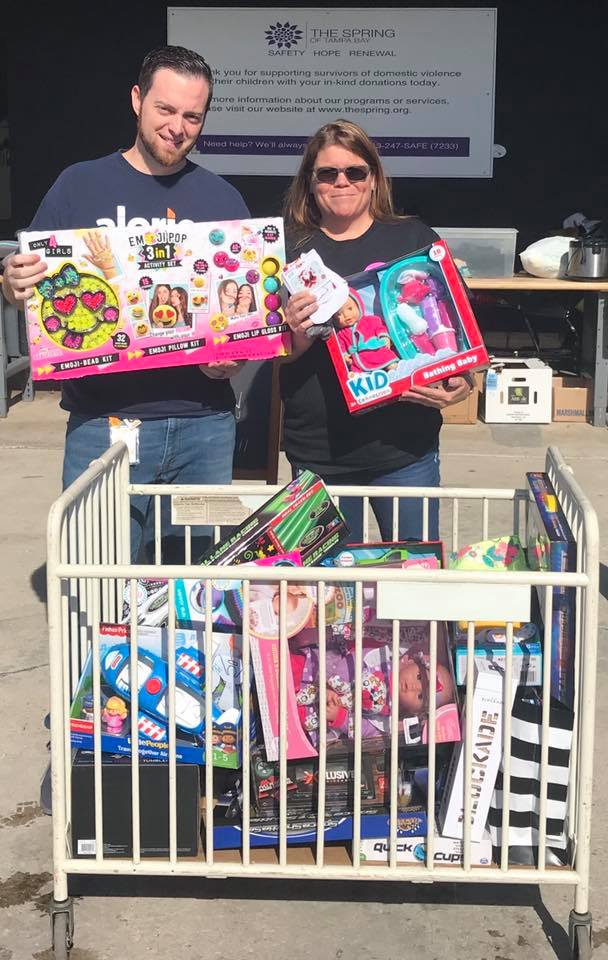 El Paso West, Texas – Donated toys and clothing to their local Salvation Army.
St. Joseph, Mo. – The Chapter took Santa's sleigh to the Noyes Home, an organization that provides a safe environment for in-need children, donating toys, personal care items, diapers and school supplies.